I don't usually get too excited about much of anything, especially trinkets. I was hitting the Stumble button like I usually do when I am bored and these gorgeous bits of jewelry popped up from
Lara Lewis
' Etsy shop. Her estate jewelry for me is to die for and it is all reasonably priced.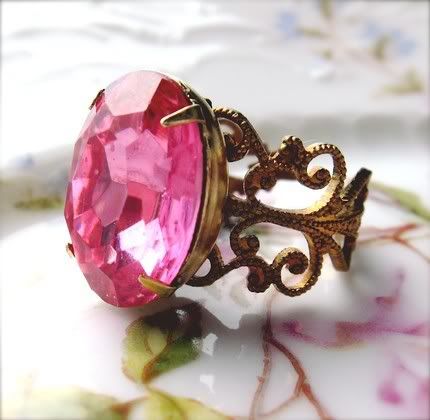 Blush Vintage Filigree Ring
How much do I love her work? I sent Mark an email with the link to the shop and the particular items I want. I want them all, but I thought I would start him slow. Think he will get the hint?

AHAHAHA! Hint not taken. They are still up for sale. Ok, ok, next pay day I am making them mine if they haven't been sold.